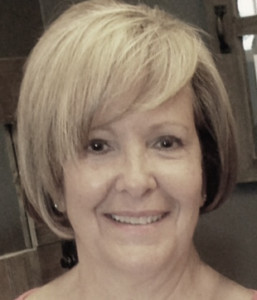 Hi, I'm Winky.
The scale. Every woman has a "scale story," right? I was a slave to the scale, judging myself on the number I saw each day. One day, my emotions boiled over during a training session with Josh. I was frustrated — no matter how hard I worked, the scale remained stuck. Through my tears, I told Josh I just couldn't work any harder. I'll never forget his response.
"Winky, why do you care about what you weigh?" he asked patiently. "Do you think the scale tells you how fit you are, or how kind you are, or how good of a person you are? I want you to promise me you will go home, and tell your husband to hide the scale."
No way I thought. But something in Josh's plea made me do it. More than happy to oblige, my husband hid that scale (I still haven't found it!). A few weeks later I walked in to see Josh, and he inquired about my progress with "the scale."  I replied that I hadn't weighed myself in over three weeks. And then he said, "and how do you feel?"
I felt … liberated. I never thought I would say that.
That story reflects the kind of coach Josh is. He is a motivator. He cares about the person first.  
Training with Josh has been so educational — not just in the gym, but in my entire approach to health. We went back to fundamentals in the gym, adjusting form issues that were ultimately impacting my results. I traded hip pain for full body strength. In addition to training and outside activity, Josh places huge emphasis on nutrition. But he didn't just hand over a "eat this, not that" list, he taught me about whole foods, the right carbs, and increased protein intake. And I feel so much better.
I don't want to be intimidated in a gym. At Lake Norman Fitness Specialists, they have elite people. They have older people. They have heavier people. They have younger people. They have thinner people. And we all fit in.  
I am thankful to Josh because he takes the time to tailor a plan to achieve my goals, and he is giving me ways to stay healthy and mobile and have a long productive life.  
Hope you'll join our LKN Fitness Specialists family!
Winky
Josh's Client *

"LKN Fitness Specialists is the total package! I highly recommend these guys. I've been taking Jonathan's evening group class since they opened in September 2015. Not only have I achieved great results in my body, I've learned so much about strength training, cardio, mobility, recovery and nutrition. Our group class has been an amazing community of women – we set goals and watch each other achieve them! "

              – Julie *
"I have been working with Jonathan on corrective work and haven taken classes. After years and years of being in the gym, I was bored and needed something new. I have learned so much and started to see changes I never would have obtained without the trainers at Lake Norman Fitness Specialists. The group classes are so fun and challenging, and the one-on-one work helps me correct my lower back issues. Love them. Give them a try!"
                    – Lori *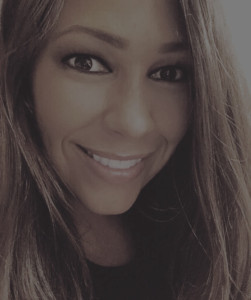 Hi, I'm Lindsay.
Ever had one of those life change moments … you know the ones when you throw up your hands, stomp your feet, throw a couple things (just me?!), and shout, 'Something's gotta give!'
Clearly, me too.
It was time for a change. For years I'd been saying I wanted to get back into shape, lose weight, try a different kind of training … yet I hadn't taken the leap.
Life has a way of jolting you into action, which is where I was on January 23, 2016. It was time to stop talking and start doing. I grabbed my good friend Google, and the search began. Since Google always seems to know what I'm thinking, a few keystrokes later I was entering my personal trainer wishes into a form that magically matched me to local options.
Jonathan was the first trainer I heard from; he responded the very next day, which was perfect because it didn't give me any time to renege on my commitment.
The thing that still sticks in my head when I think back on that first conversation was the knowledge Jonathan shared with me specific to my requests. It was clear he had read my ambitions and challenges and was already devising a plan of attack.
Two days later we were face-to-face for an evaluation, and it's safe to say I have never looked back. I dove into individual, customized workouts twice a week because I wanted someone to hold me accountable. I can't hide — Jonathan knows my every move when I'm in that gym, and honestly, sometimes I wonder if he isn't hiding out in my house for how well he keeps track of my progress outside the facility.
I am steadily gaining muscle in places I've never had it before. Not only can I see the definition and muscle tone, I can lift things properly because of my increased strength. I've seen a massive boost in my flexibility.
The visible physical changes made me crave results, so I recently made the jump to three sessions a week for additional hands-on help. I wanted the money I was paying and the effort they are putting in to me to really pay off. I haven't been disappointed. Because Jonathan and the entire team are so accommodating with scheduling, there is no excuse for me not to get my workouts in throughout the week.
I'd be remiss not to mention the amount of trust I have in these trainers. They stretch my limits in terms of exercise, but they make me feel so comfortable that I don't get scared. They are engaging. They are flexible with my ever-changing schedule. And they want to see me succeed just as much as I do.
Hope to see you at the gym soon!
Lindsay
Jonathan's Client *
"I was tired of being out of shape. I felt sluggish and was not happy with how my body looked. Even at age 40, I wanted to add muscle and lose 10-15 pounds. I trained with Jonathan for a few months, and I actually gained nine pounds while losing 3.5 inches around my waist. Needless to say I looked like a different person. My pants were literally falling off of me!"
                     – Ted K *

"At age 52, I'm in the best shape of my life thanks to Josh. His professionalism, extensive knowledge, and enthusiastic commitment to his clients provides the perfect recipe for success and creates a solid foundation for a healthier lifestyle!"
               – Jeffrey L *
Hi, I'm Dan.
I had two bulging disks in my back. It felt like I had tried everything and the docs were telling me it was time to schedule surgery. I was still grasping for one last option that would lead me back to health before going under the knife. And then I met Josh.
Pre-Josh I thought I was a relatively active individual. Turns out I was the typical middle aged man (with a belly bulge and a tri-glyceride level around 500), eating poorly and lifting weights the way I learned when I was a kid.  
I began working out with Josh 3-4 days a week, and I remember those early sessions as Jane Fonda level at best. The nerve damage was terrible, and I had a lot of bad habits to overcome. But, anything to avoid that knife and live pain free.
Six months in things really started to shift. My sciatic problems began to cease due to my new workout routines, and additional traction allowed my disks to move back into place.
Five years later, I'm still a regular in Josh's client list. He taught me that as we get older, our "butts and guts" get weak. When our glutes and core aren't working properly, we lift with our backs and create serious problems. Me = case in point. Things didn't change overnight, but now I know how to lift correctly. For every pain point, Josh helped me adjust my form, technique, and posture. And my injuries started going away!
I trust Josh immensely. He creates a comfort zone for his clients. He supports everything he says with research. And to say he goes above and beyond doesn't really do him justice. When I couldn't understand what I was doing wrong on a bench press, he videotaped me so I could see the issue. He taught me what to eat, when to eat it, how much of it to eat — and after a year my triglyceride level was around 120. You just don't get that support from your average trainer.
This is a lifestyle change for me — and the rest of my family. Why wouldn't I give this gift to them? I know the knowledge and skills my kids gain from working with the trainers at LKN Fitness will impact them forever.
In my opinion, there aren't enough Josh's in the world! Let him help you change your life.
Dan
Josh's Client *
Personalized Transformative Training.