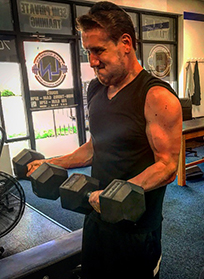 If you don't remember Nick's story, click here and give it a quick read, because that was only the beginning.  Since we ran that story Nick has continually been making huge strides in his fitness journey and has no signs of slowing down any time soon.  Saying we are proud of this kid is an understatement.  He is the perfect example of someone who is dedicated to his fitness journey and makes no excuses when it comes to reaching his goals.
Nick started his journey with us back in 2015 at a bodyweight of 310 lbs.  He is a former college football player who has been making amazing progress towards losing weight and getting his body composition in line with a healthier lifestyle.  When we ran his last story he had dropped from 310 lbs down to 225 lbs, and dropped his overall body fat from 27% to 14.6%.  Since then, he as dropped an additional 20lbs to bring his total weight loss to 105 lbs!  On top of that he also dropped his body fat to 12%!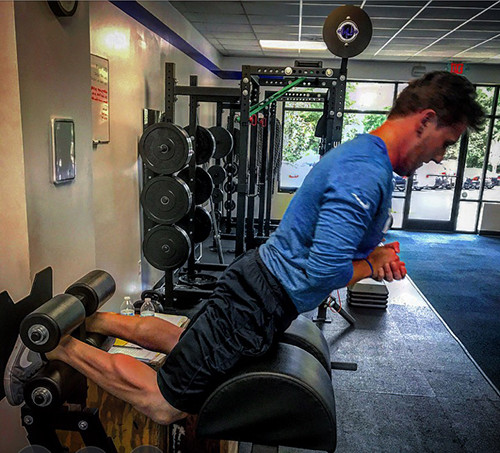 Nick says that it's the constant adjustment of his training regimen that has helped him achieve steady success in the gym.  The additions of density training (training at a high volume over a specific amount of time) and incorporating more intensity during his workouts have been key factors.  Also, the addition of Mike Gloss, a strength and conditioning coach who joined the LNFS team in early 2016, brought a fresh approach with his training that helped keep Nick's training fun and in line with his long term goals.  
Nutrition has also been a major factor for helping Nick achieve this amazing transformation.  He was dealing with symptoms of chronic food allergies such as coughing, wheezing, and shortness of breath.  He had also hit a bit of a plateau in his weight loss so he finally decided to see Dr. Woodward at EvervitalMD to get tested to see what was holding him back.  After his results came back they decided that he should cut out certain foods from his diet.  Once the foods that Nick was sensitive to went out the door, he was back on track and his weight loss began to ramp up again.  
Nick says that his next goal with his training is to drop to a body weight below 200 lbs while trying to keep his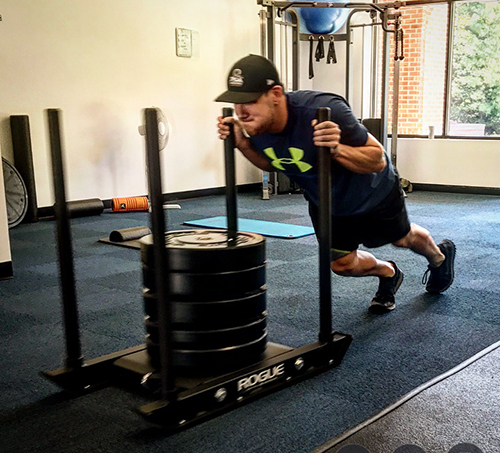 muscle mass and strength up.  He is looking to stay on his current track to continue looking more and more aesthetically fit.  
As Nick has continued to progress with his training and nutrition, he has also been incorporating some changes with his recovery routine.  He has added more mobility work in his down time to help him recover from his intense training sessions and ensure that he will be able to continue performing at a high level.  He believes that this has been another great ingredient in his success.
Nick has never felt better physically, emotionally and spiritually.  He is an eager learner and has developed a pretty well rounded education on health and fitness through the Kinesiology program at UNCC.  He also contributes a lot of his practical knowledge to his trainers who are constantly mentoring him on strength programming and corrective exercise strategies.  
We are proud of you Nick!  Keep up the awesome work!