Nick is an absolute beast in our personal training gym and his results show it.  Over the last year, he has dropped almost 12% body fat,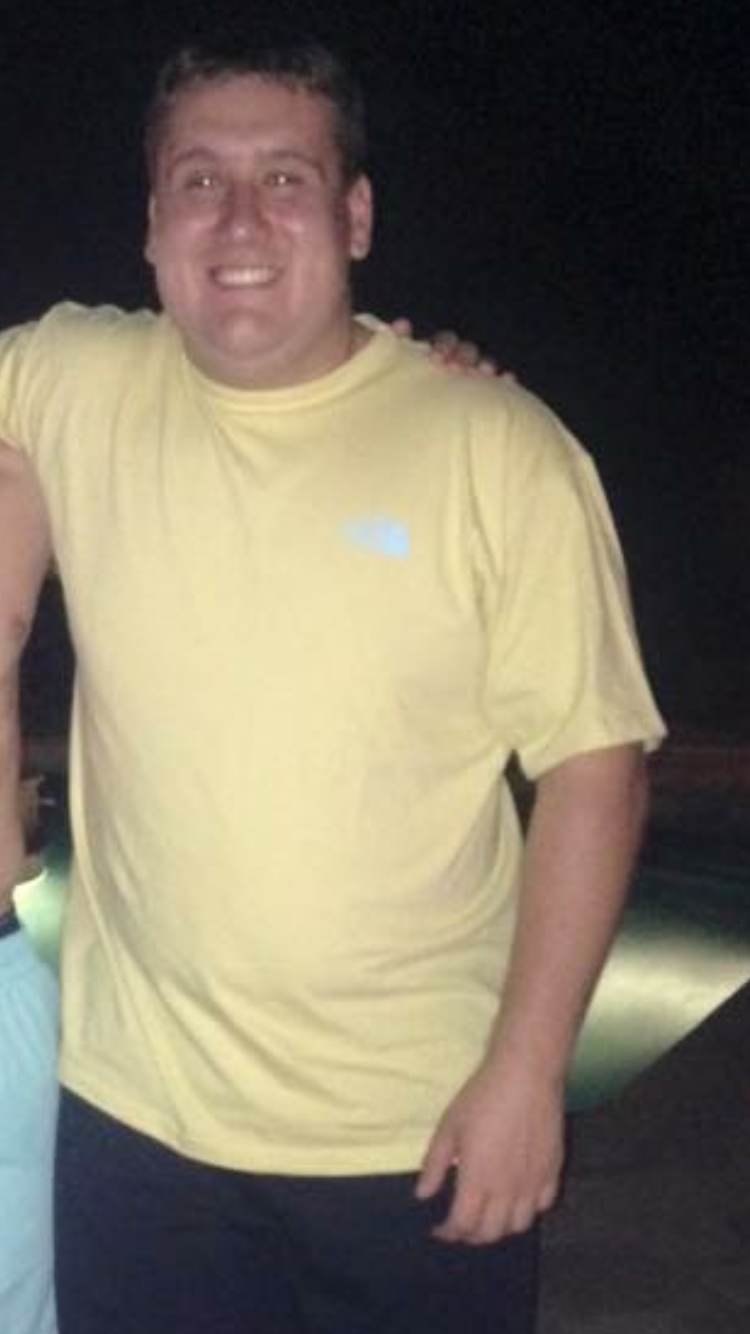 lost 85 pounds, and slimmed down by 25 inches overall.  He is one of the most dedicated members we have ever had and he is an inspiration to everybody around him.
Starting weight: 310 lbs

Current weight: 225 lbs

Starting body fat: 27%

Current body fat: 14.6%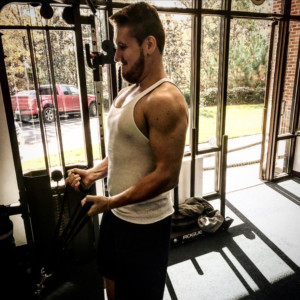 Nick is a former college football player who has dramatically transformed himself over the past year.  He had to end his football career early due to a knee injury, and adjusting to life without football was a huge challenge.  Since his football days, his goals shifted to that of health and happiness and he hasn't looked back.  To say his transformation has been incredible is an understatement.
When Nick was playing football as an offensive lineman he was eating close to 6000 calories a day to maintain his body weight of 310 pounds.  When football ended he had to make a choice, and he chose his health over everything else. His personal training sessions shifted focus to more intense interval training and high volume resistance training.  Since his injury, he has also shifted his focus to incorporating more corrective exercises and recovery protocols to make his exercise program more sustainable.  Nick said his biggest challenge with his new goal was getting away from his passion of lifting very heavy loads and focusing on more up-tempo fat loss style training.  
Nick chalks up a lot of his success to his incredible support system of friends and family that recognize the dramatic change in his body.  His dad has been an especially huge influence on him when it came to rehabbing his knee and becoming healthier overall.  He also finds motivation in the other members that he trains with at LNFS and the coaches that oversee his program.
Perhaps the biggest changes that Nick made came outside of the gym.  He cut his calories down to about 3500 calories per day and started making better food choices.  He now centers his nutrition plan around whole food sources and understands that nutrition can make or break you when it comes to your fitness goals.  He has also found an amazing balance between friends, family, school, nutrition, and workouts.  That balance is why he as been so successful over time and he says that he feels free and relieved to be in charge of his future.  
Speaking of the future, Nick says that maintaining his weight is his number one goal.   Since he has met his fat loss goals, he wants to shift his focus to adding more lean mass and focus on aesthetics.  He also wants to bring his conditioning to the next level.  
Nick is also a student of the field.  He is pursuing his undergrad in Kinesiology at UNCC and he loves learning about exercise programming, coaching, and nutrition.   He has also been a part of several internship programs related to his future career goals.
I have had the pleasure of training Nick since he was in high school.  He has definitely inspired me as a coach and I can't wait to see where the future takes this young man.  Nick puts 100% into every work out and he has made incredible changes outside of the gym that most people aren't willing to make.  Keep up the great work brother!  
Josh Soper, CSCS, Pn1, Personal Trainer, and Co-owner at LKNFS